See reviews, along with lots of photos, on our Facebook page.



2016 Seasonal sites available.
Only $2700.00 with metered electric.
Full six-month season from May 1 thru October 31, plus time in April as conditions allow. Winter storage available. Call us to discuss possibilities, and/or stop in for a tour.
Ashuelot River Campground is situated at the heart of the Monadnock Region, offering easy access to great biking on rail trail, roads and woods; canoeing on the river; hiking trails of varying lengths, including Mount Monadnock – the third most climbed mountain in the world – and many local trails to ponds and smaller hills, plus easy access to the city of Keene for shopping, sports and music events and other entertainment. Check out the Activities and Nearby Attractions page for a comprehensive look at all that is available.


River Clean-up Saturday, September 26.


We've had a lot of fun on the river this summer and we're looking to do our part to keep it clean and healthy. Campers this weekend will get one night free for a two-night reservation in exchange for about three hours on the water picking up flotsam. Come join us!
Our campground sits on the banks of the Ashuelot River in Swanzey, New Hampshire, between Keene and the mouth of the river. We have 22 acres of land with 3600 feet of riverfront, abutting a beautiful town forest with direct access to the Ashuelot River Rail Trail.



Many sites are grassy and open to the summer skies and stars; some are tucked in a secluded patch of white pine woods. We offer something for everybody:


New for 2015: Added sites and more water, electric and sewer available

Fully serviced 30 amp water/sewer/electric sites

30 and 50 amp water/electric sites

Big rig friendly

Primitive and spacious riverside tent sites

Three rustic cabins that sleep 1 - 4

We accommodate camping with horses

Free wi-fi area available

Game room with pool, ping pong, foosball and more

Our bath house is clean and well-lighted; our recreational space large. We have laundry, a dump station, and a small camp store.

Accessible RV sites. We are actively working toward universal accessibility as a priority goal. Please call with your questions.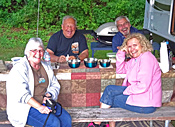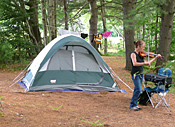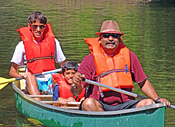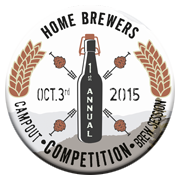 Click here to download a PDF file with full information
or click on the logo, above, to visit the event on Facebook.

Ashuelot: a Penacook word meaning "place between"; pronounced "ash-WHEEL-ot". The Ashuelot River flows 64 miles from its origin in Pillsbury State Park to the north and feeds the Connecticut River to our south in Hinsdale, New Hampshire. For more information about the river, click here (a PDF document).


Your hosts are Chuck and Laura Mills – from our family to yours, we look forward to serving you!